About PCBAStore
————Your nearest PCB&PCBA store
PCBAStore was founded in 2006, which is a high-tech enterprise to offer PCB design, manufacturing and assembly service for customers, that is always our central target. As a service-leading PCB manufacturing and PCB assembly (PCBA) partner, PCBAStore strives to support more customers with 10+ years engineering experience in Electronic Manufacturing Services (EMS). We are determined to become the leader of special electronic circuit interconnection services. Our global service headquartered is located in Shenzhen city, and our research development and production factories are distributed in Guangdong province and Jiangxi province, China.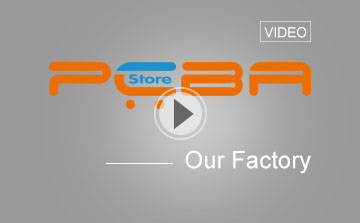 PCB MANUFACTURE
We specialize in producing high-tech PCB prototype, fast delivery PCB and mass production PCB. Our products are cover with 2-40 layers Rigid PCB, 1-8 layers Flexible PCB and Rigid-Flex PCB, we are also manufacturing HDI PCB, High-frequency board and metal substrate which covers with multiple variety and processing ability. Our monthly output of product is about 1000 kinds of models with 20000 square meters; Our product delivery is about 95% on time. In addition, we pass the UL, CE, RoHS, ISO9001 etc. industrial certificates.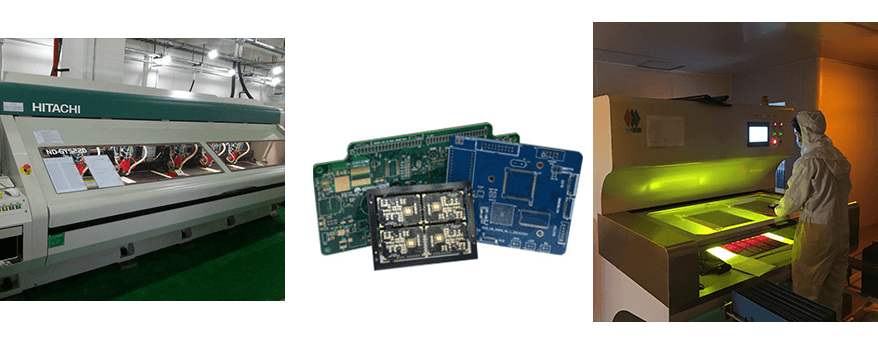 PCB ASSEMBLY
Focusing on PCBA fabrications, we are adopted advanced SMT equipment from Germany and Japan, high-speed placement machine, automatic press machine as well as 10 temperature re-flow soldering machine. Our PCBA assemblies and dustless workshop is guaranteed by the AOI and X-ray detection and certificated with ISO9001. The reliable quality of PCBA is ensured from working staff, raw materials, equipment, environment and system management.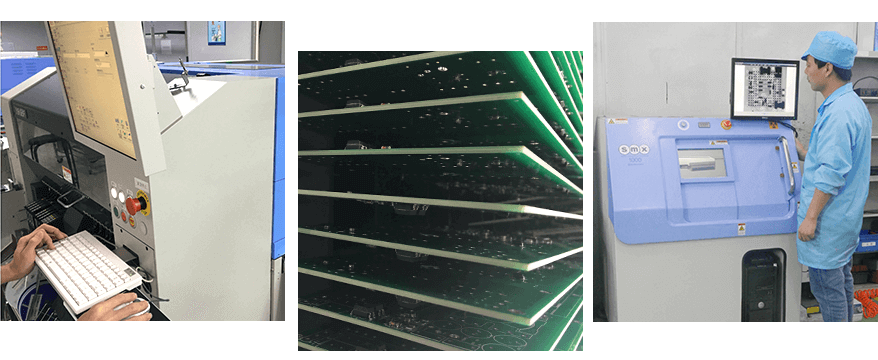 We have thousands of capacitances & resistances in stock, such as YAGEO, MURATA and so on. We also offer components sourcing service. Our purchase department is composed of some rich experience electronic engineers and purchasing engineers, ensuring the consistency and reliability of customer's components. Our key-service products of electronic hardware have been applied for smart hardware, communication, industry controlling, medical treatment, electronic power, automation, computer and other electronic areas. So, we perform and create a bridge, which turns your concept or design into a product and present in front of the customers by offering reliable manufacturing solutions and engineering support, including New Product Introduction (NPI), Printed Circuit Board (PCB) design, Printed Circuit Board Assembly (PCBA), Casing (plastic & mental) solutions. We are offering PCB manufacturing and assembly services to following big customers all over the world.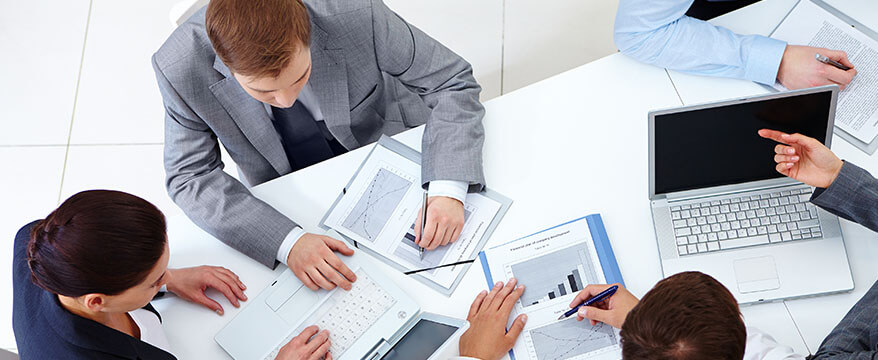 PCBAStore advocates for "innovation, efficiency, win-win". "leading technology, fast service, Elaborate manufacture" is our principle. We are fully committed to become your reliable electronic manufacturing services partner. Let us work together to fulfill your marketplace goals.