What is ITAR Compliance?
ITAR Compliance refers to a regulatory system that aims at controlling and restricting the export of military and defense technologies. ITAR aims at safeguarding the United States of America's foreign policy along with national security. It protects items and data in the United States Munitions List (USML). That list includes software that is used or can be used in guidance systems, among other applications.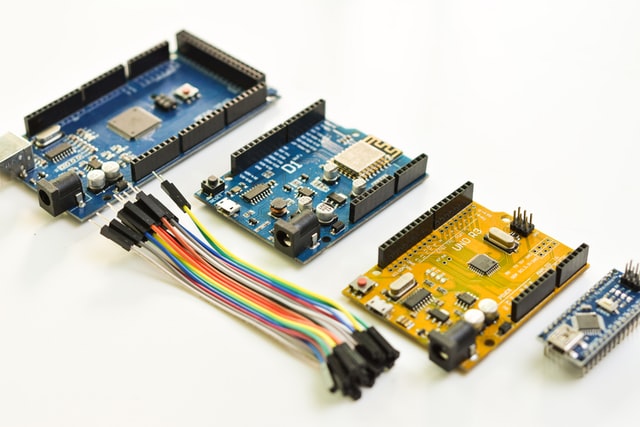 Only American citizens can access articles and the technical data of items in USML, and giving them to foreign entities is considered a criminal offense. For example, it to export weapons of any kind and space-related technology without accurate documentation. Wholesalers, computer software sellers, distributors, and contractors who handle articles in the USML must be ITAR compliant. The Directorate of Defence Trade Controls interprets ITAR and enforces the necessary directives.
ITAR protects technical data, equipment, and services and makes it illegal to sell that information to other countries. It clearly states that technical data and physical materials relating to military and defense technologies should only be made available to US citizens. Companies have faced challenges limiting access to military technology to US citizens, especially when it comes to technical data.
It can be difficult for a company to keep information on their website away from people of other nationalities visiting the United States of America. The USML is a list of all the defense and military information that people of foreign nations cannot access. Companies involved in PCP manufacturing, for instance, must not give the technical details to buyers in foreign countries. For example, they can sell guidance systems but not the technical data of those guidance systems.
Companies involved in any form of research and development must look at the USML to ensure that they are compliant. If you are creating items on the USML, you should ensure that you have an ITAR compliance policy. The policy should include strategies for keeping track of data, as well as monitoring and auditing. The United States has standing agreements with countries like the United Kingdom, Australia, and Canada regarding ITAR.
Importance of ITAR in PCB Industry
PCB stands for Printed Circuit Board and refers to a thin fiberglass board with conductive pathways on it. The board can also be made of epoxy and other laminate materials. The pathways connect transistors, integrated circuits, and resistors. PCB is essential for innovation and is used in a variety of technologies.
It is therefore essential that companies in the PCB industry ensure that they have ITAR compliance. PCB is restricted because of its military application but also because it is used in fire control systems, aircraft, spacecraft, laser equipment, among others. Here are the reasons why ITAR compliance is crucial.
It ensures that your PCB company works within the law. If you are manufacturing PCB but do not have compliance, you are doing something illegal that could attract severe penalties. Penalties can result in lower revenues as you will have to close down your business to file the necessary paperwork. You may also have to pay hefty fines for non-compliance.
Better Security Information
Being compliant ensures that your intellectual property is safe. Since you have been clear about the capabilities of the PCB you are producing, other companies cannot steal it as you can prove it is yours.
ITAR compliance ensures you can relax and run your business. If you are not compliant, you will be constantly worried about government checks. You can relax when you are functioning within legal bounds.
When Does ITAR Compliance Require for PCB?
Any company that designs, manufactures, or sells PCB needs to have ITAR compliance. It has also become accepted practice for PCB companies to ask their supply chain to be ITAR compliant. ITAR compliance is necessary if the product you are creating with your PCB is in the USML.
To decide whether you need ITAR compliance, you need to answer several questions. If your client or is a defense contractor or parts of your PCB designs are classified, you need to get ITAR certification. If you plan to export the product or it is on the USML, you need to get ITAR compliance. You also need ITAR compliance if the PCB is to be used with an item on the USML. If you are a buyer, exporter, wholesaler of any items on the USML, you need to be ITAR compliant.
You will need to include your ITAR compliance in your purchase orders, contract, and information requests. If you do not have ITAR certification, the company will not honor your request. That means you will need ITAR compliance if you are manufacturing PCB, asking for a quotation from a manufacturer, and filling a purchase order.
As mentioned above, companies need to be ITAR compliant as a sign that they understand and operate as par ITAR rules. It is essential to ensure that your company is registered with the Directorate of Defence Trade Controls. A company that is involved in PCB assembly will also need to be ITAR compliant.
How Does ITAR Compliance Affects PCB?
ITAR compliance ensures that the technical data for building a PCB is restricted if that design will be used in a defense product that is on the USML. You cannot export or share that data with someone from another country. The data includes your technical drawing, artwork, CNC data, netlist information, manufacturing specification, and ODB++ data. Manufacturers cannot sell their PCB unless they have certification, and neither can distributors and wholesalers.
ITAR compliance is essential for companies involved in PCB manufacturing as well as PCB Assembly. An ITAR compliance means that you are registered with the Directorate of Defense Trade Control. It tells everyone that you have reviewed the ITAR and are willing to abide by the law regarding the manufacture and distribution of PCB. Getting ITAR PCB certification will ensure you can comfortably sell or export your product. You will not worry about paying huge fines in case the government goes through your papers.