Television or commonly known as a telly is one of the best ways of entertainment at home. It broadcasts numerous channels including sports, cartoons, movies, news, and so on. Most importantly if you have kids then the telly is always on showing cartoons. But it can be a huge problem when the television stops working.
A problematic television creates a lot of commotion and irritation at home. Mostly we are unable to find out the reason that is causing the problem. The only thing we can do is to take the telly to the repair service. Here is an article that will help you know more about the TV main board.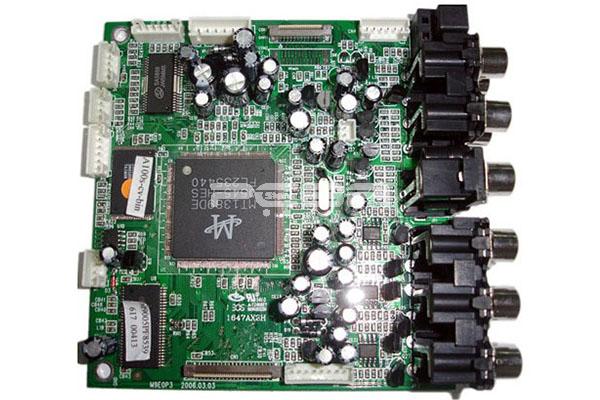 What is the main board on a TV?
A TV main board is also known as the system board, motherboard, baseboard, or even logic board is the primary or the main PCB also known as the Printed circuit board. This is present in both televisions and general computers as well. This TV main board PCB allows and also holds the communication of audio signal and analog video graphic signals and finally converts it to digital that is further transmitted between various other electrical components that are present in the system.
This also converts the Alternating Current supply to Direct current voltage so that it can be used inside the TV main board by any circuit. This is the reason it is also called the PCU or the Power Supply Unit. It is the heaviest and also the biggest board that is present inside any TV.
Common problems and faults that can be caused by the TV main board PCB are:
Displaying no images at all

No colors

Vertical lines appearing on the screen

No sound in the channels

Interrupted display
Why Customize PCB for TV Main Board?
In the present day, with the rapidly advancing technology, it has become much easier and better to get a custom-designed PCB. Here are a few advantages of a custom-designed PCB.
Size: A custom-designed PCB can be made in any size and does not have to be as big as the normal PCB. It can be small for flat TVs and does not take up a lot of space.

Appearance: The best thing about a custom PCB is its design. You can design it any way you want and can also add various artwork and designs for a better appearance. It is beautifully arranged which makes it perfect and appealing as well.

Durability: A custom PCB is a lot more durable as it is created for a particular device and it also has fewer wires which reduces the chances of breaking.
Conclusion
Taking your television to the repair shop is very time-consuming. Most importantly if you do not know what the real problem is then it can take a lot more time. So it is very important to know about the TV main board PCB and also the problems that are caused by it. So the next time you know exactly what is wrong with your TV.