Medical PCB is an acronym for medically approved printed circuit boards. As evident from the name, they play a crucial role in the medical sphere. With the advancement in technology, several thousands of medical and research methods are leveraging computer-based methods. That simply means that PCBs designed for medical use are now a basic requirement in the entire medical industry. In the following few sections, we will take a closer look at medical PCB, shedding more light on medical PCB assembly services and guidelines for PCB assembly in medical field.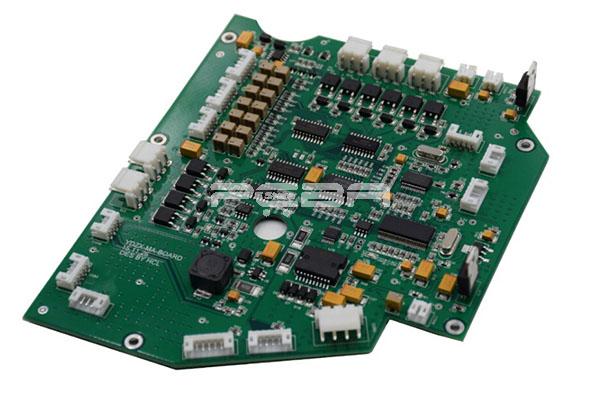 Overview of Medical PCB Assembly Standards and Regulations
Medical PCB standards are stringent, to say the least. Typically, the PCB device needs to meet FCC Title 47, US FDA, IEC 60601-1 and 61010-1, IPC 6011, ISO 13485 and 14971 standards.
Among these, the most vital one would be the ISO 13485 standard which determines the QA system for the equipment used in the medical field. A part of the ISO-9000 standard ensures that the medical device manufacturer is adhering to the highest quality while developing the product. This standard also defines a particular specification for the manufacturer to come up with a documentation method that may be used for tracking the parts used in building the circuit board.
Tips for Medical PCB Assembly and Design
When it comes to the assembly and design of Medical PCB, it is worth following a couple of simple guidelines. Here's everything you need to know about it.
Safety
Several devices have physical contact with our bodies. That is why, even the smallest malfunction can lead to physical danger, making way for liabilities. So, how do you avoid malfunctions? Well, by following a safe and clean approach. While using the PCB device make sure it is cleaned and duly disinfected. This again depends on the kind of enclosure used by you. This can either be steel or any other natural solution for your medical requirements.
Steel, for instance, is extremely easy to clean and manage. That is also the primary reason why it is used in several medical devices. If you are not using a steel PCB device you might also want to use one with conformal coating for protection against dust, rust, water, and any other form of pollutant.
Follow all compliance guidelines
Medical equipment is categorized as Class 3 electronics. In simpler terms, you need to adhere to stringent standards while designing these devices. At times, several customers have customization expectations that might even exceed the required standards of class 3.
While working with a PCB manufacturer, make sure they meet the requisite Class 3 requirements along with the additional requirements you are likely to work on. Since there are multiple manufacturers with and without Class 3 certification, it is best to investigate before making your pick.
Scalability
Every electronics professional should be updated for the latest changes in component availability. This is even more viable for the ones manufacturing life-saving equipment. The right PCB assembly professional will effectively calculate component obsolescence via any reliable component solution for the component database. This will ensure that you do not have to double-check on their behalf.
Probably the last thing you would want is for your device to be completely obsolete and you being unaware of the same. In case the modification required is relevant enough, you may need to carry out the approval process on your product right from scratch. When it comes to Federal agencies, the approval is likely to be on the slower side. So, while checking the assembly, do ensure that the manufacturer is scalable enough to update you about component changes.
The right technology
When you use a reputed PCB assembly solution, the experts will leverage the kind of technology that works best for your needs. As of now, surface mount technology is one of the leading technologies on board. The alternative is the through-hole technology that is still used in connectors. These devices are fairly stronger than the ones with surface mount technology.
In certain instances, the manufacturers will work with both technologies. So, even before zeroing in on the manufacturer, check what kind of technology they use.
Small but not too small
The size of every electronic gadget is now shrinking. In only a matter of a couple of years, we have transcended from PCs to laptops, and even iPads and tablets.
While PCB manufacturers can help you roll out your design, they still come with some limits. For instance, there is a minimum size limit for PCB components and you cannot usually go smaller than that In case you still want a device that's smaller than usual, do ensure that the contractor can efficiently place the right component sizing.
Applications of PCB for Medical Industry
In the medical industry, you will find several printed circuit boards that are reliable, efficient, and ever-evolving. Owing to their widespread usage, you will practically find them almost everywhere ranging from pacemakers to cardiovascular monitors. PCBs may also be used for creating de-fibrillating equipment, imaging devices, and performing vital and life-altering health checks like MRIs, full-body scans, USGS, etc. Other applications include body and blood sugar monitors, equipment for electrically powered muscular stimulation. At this point, you will find these devices practically everywhere.
Since the computer circuits of several medical devices are fairly small to completely fit inside the device, several medical institutions often require PCBs with higher density interconnection capacities. Also known as the HDI variant, these devices pack up multiple connections in a tiny area, making it easier to fit smaller boards in small devices.
Medical professionals also choose rigid-flex variants of PCB, especially when it comes to vital medical equipment. That is because several medical types of equipment aren't always aligned to the regular standards of a PCB structure, and medical experts want their boards to fit in the smallest areas while also ensuring that they are durable and susceptible to damage.
Conclusion
As PCB is gaining more popularity in the medical field, do ensure that you check the quality of the material as there are multiple variants out there. If any significant medical equipment is experiencing downtime, a patient may be deprived of a quality diagnosis. The same applies to PCB. That is why it is crucial to invest in quality PCB devices that are both durable and efficient. So, simply explore your options, and follow our guidelines to purchase and assemble your PCB the right way.