With the rapid development of the market economy and technological innovation, the rise of the electronic product industry has become an inevitable trend of social development and has been widely applied and become a leading industry. As the consumption of electronic products has increased year by year, the production of electronic products has increased, which has inevitably led to the development of the PCB industry.
PCB or commonly known as the printed circuit board. It is a type of electronic-board that is used to electrically connect various electronic components. These components are pads and lines that further connect other points. These utilize a type of track or pathway that is etched from the copper sheets that are laminated to a different non-conductive substratum.
These are generally used in computers or other electronic devices like phones and other machines. Custom PCB manufacturing is easy if the correct steps are followed. So here is an article that will help you understand how to make a custom PCB and also everything related to it.
What is Custom PCB Manufacturing?
We all understand that there is a layout for a custom PCB and it needs to be further connected to make it a physically working PCB. The custom manufacturing process is done in only 3 steps. Here are the 3 steps that will help you understand the custom PCB manufacturing process.
Development
The development process is the first step when manufacturing the custom PCB. In this step, the layout and design of the circuit board are taken forward to the production of the physically working circuit board. In this, you chalk out the exact plan where you need to put in what and mark every aspect that is important and will be needed later on.
The circuit board is always made to its highest quality design and the design needs to be followed very well. Any misinterpretation in the design can lead to the circuit board not working. So this first step calls for patients in making the exact plan.
Manufacturing
The second step is the manufacturing of the planned circuit board in an attempt to make it physically work. This step calls for the real construction of the circuit board. In this, you need to trace the pads, drill holes, cut out the excess copper, plate the pinholes and also add a protective layer coating. This step is the real step of manually manufacturing custom PCB for it to work in real life. This process is crucial and needs a lot of precision to do it. It is important that while the construction is being done the plan needs to be followed perfectly.
Testing
This step is the final step of customer pcb manufacturing. In this step the constructed pcb is tested for any kind of flaws and errors on the newly made PCB. This step is important as it helps in evaluating the PCBs ability to execute its operations and functions smoothly. If any faults or errors are found the particular errors are rectified and modified so that the execution of the PCB is improved and is useful in real life.
This step also calls for a lot of patience to check every possible connection and each connection needs to be checked individually to avoid any explosion. Once the connections are checked the PCB needs to be covered with a protective coat once again.
Top Tips for Making A Custom PCB
A PCB can be made into 3 main steps, but those three steps have a lot of smaller steps. Few people face difficulty in making their custom PCB and they have this one question - how to make a custom PCB? So here a few tips you need to follow while constructing your custom PCB.
.
How to custom PCB board Step by Step?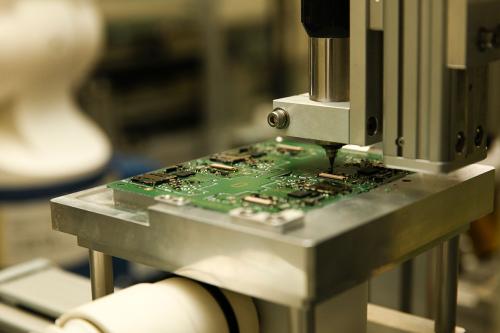 Firstly, finish PCB design.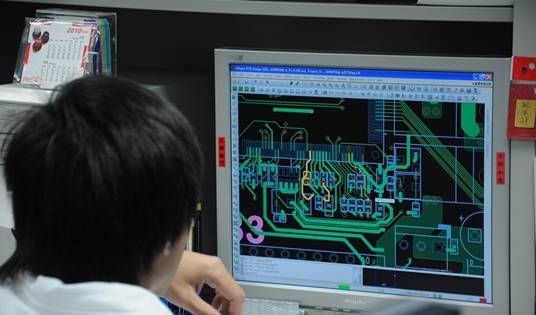 Before manufacturing your PCB (printed circuit board) board, you need to finish your schematic diagram and PCB design and convert the PCB file into Gerber file, if you need PCB assembly service, also you need to complete the BOM list.
Secondly, find the manufacturers of PCB.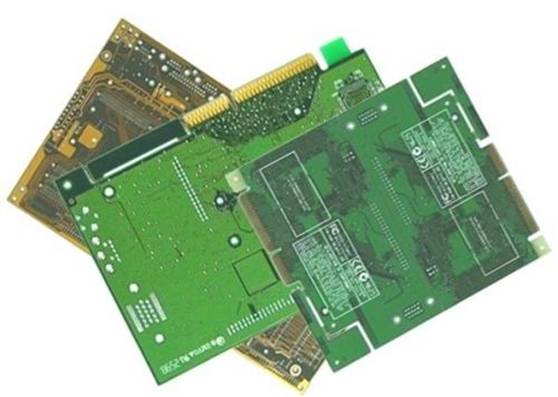 Since the globe is flooded with too many PCB services providers, it's a hard job to settle on a long-term PCB fabricator.
Though PCB manufacturing and assembly contain so many links that should be carefully inspected one by one, the process mainly centers on Products (quality, industries, and cost), Capabilities and Service.
Thirdly, communicate effectively.
Send your PCB file or Gerber file to them for inquiry, then indicate the quantity you need and technological requirements of the board, such as the type and specification of the material, surface technology (such as OSP, HASL-with lead, HASL-Lead free, immersion gold, etc.), the color of characters and solder mask, etc.
Fourthly, communicate in-depth with the suppliers, such as Lead time, freight cost, payment method, etc.
Fifthly, confirm the proforma invoice with all the information that have discussed before.
Sixthly, make the payment to start the production.
If you are looking for the perfect PCB factory to manufacture PCB boards for your next project, please consider PCBA Store. We have been providing quality guaranteed turnkey PCB Assembly services for worldwide clients for more than 12 years. Our customer satisfaction rate is higher than 95%. The quotation is always welcomed and free. In terms of the quantity, we have no restrictions, even one can be accepted.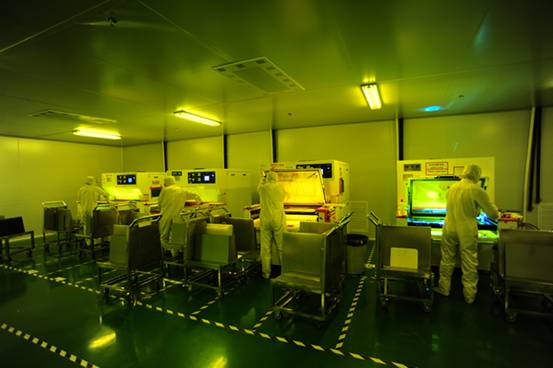 Custom PCB manufacturing can be done in 3 simple steps but it is very important to understand that these steps also have a lot of inside work and preparation to be done. While manufacturing your custom PCB make sure to be as preside as possible to avoid any errors. Also, make sure to check and test the PCB well once you have constructed it. The testing can help you avoid explosions and will make sure it works in real life.
If you have any comments or suggestions, please leave a reply here: https://www.pcbastore.com/d or contact us sales06@pcbastore.com, and we will do our best to assist you!