What is PCB Tinning?
PCB tinning refers to the process of covering copper traces with layers of tin so as to protect them from oxidation and corrosion. In addition, the tinning process also masks copper as the circuit board gets etched. Usually, printed circuit boards have wires that carry electronic charges with them. One of the conductors used in these circuit boards is copper. So, PCB tinning goes a long way to enable copper traces to remain in good shape and functionality for a long time. Also, it is important to keep in mind that oxidation in copper results to difficulties when soldering.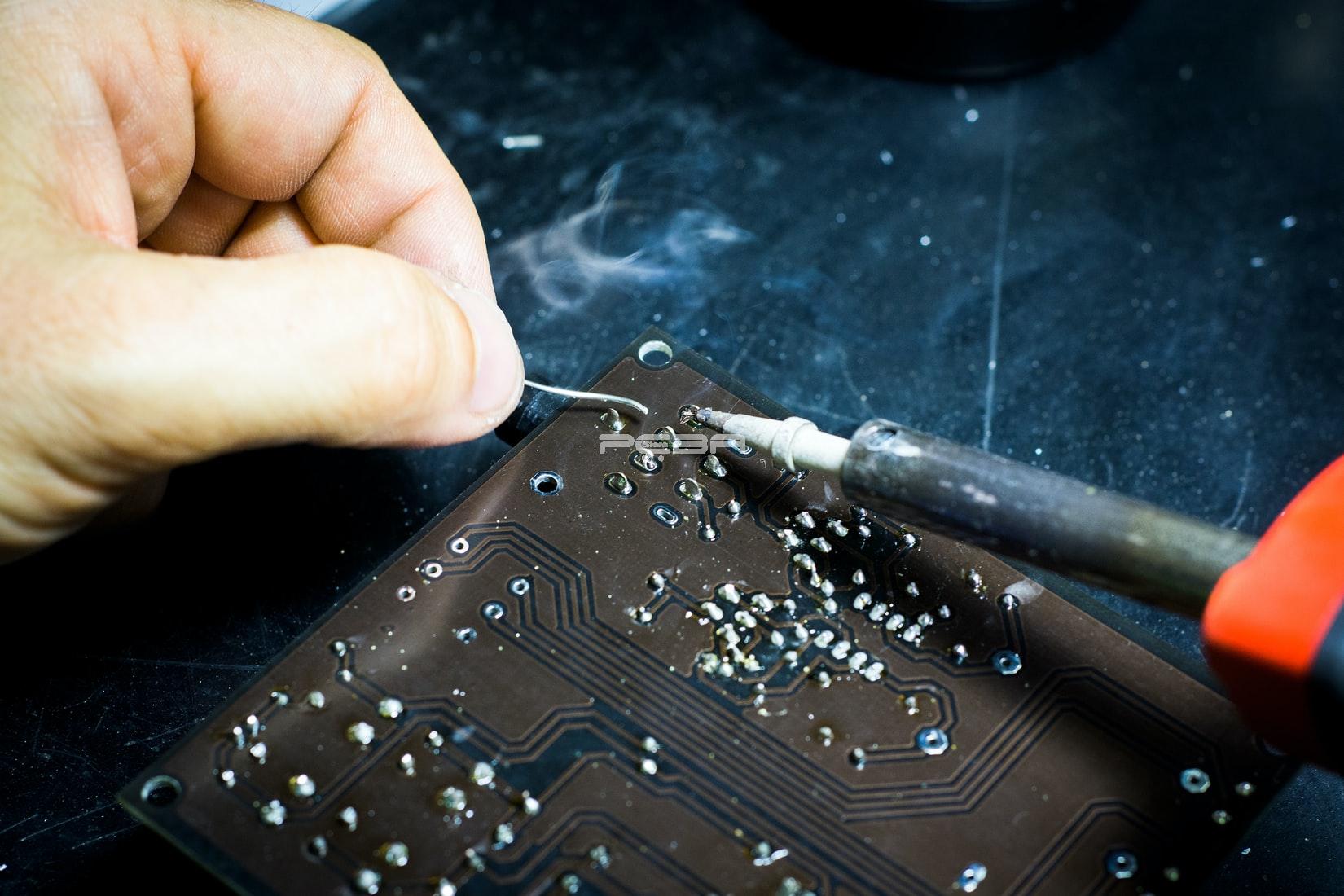 PCB Tinning Benefits
There are various benefits of PCB tinning that you should know about. One of the benefits of PCB tinning is the simplification of the manufacturing process as well as avoiding unnecessary etching. It is also valuable to take note that PCB tinning plays a crucial role in preventing corrosion. Normally, the process of manufacturing printed circuit boards requires the use of strong solvents such as sodium sulfate. These solvents can be corrosive and end up damaging the components of a PCB. However, the tinning process plays a major role in ensuring the success of this process by reducing the probability of corrosion. Of great importance still, tinning helps to reduce costs associated with the manufacturing process. Generally, it is much expensive to have copper traces with a higher level of thickness on circuit boards containing smaller current spots.
How is the PCB Tinning Process?
The PCB tinning process makes use of tin. The process uses pure tin as well as soldered tin as the foundation of the tinning solution. There are several ways that can be used to tin a printed circuit board. One of the most familiar methods is the electroplating technique. The method allows tin electrodes to be part of the current flow. It allows the completion of the first layer of soldered tin.
Once the PCB is produced completely, the second layer of tin is applied. To have the second layer of tin, soldering is necessary. You can deposit the soldered areas of the container by hand or a solder that collects the soldered tin to the spot. If the soldering process is done in the right way, it will not take a long time before it dries on the copper trace. It is important to avoid exposing the tin to prevent it from oxidation. This is where solder masking comes in handy.
What Is the PCB Tinning Solution?
The tinning solution has different materials. Some of the materials can be sourced locally while some of them are available from merchants who deal with PCB and PCB tinning substances. There are materials that are extremely important when making tinning solution. Since there are factors to consider when making the perfect tinning solution, there are diverse ways to apply when creating PCB tinning from selected materials.
When it comes to tinning solution, the fundamental ingredient is Thiourea. It is mixed with other substances to make a tinning solution. Thiourea is gotten from silver polish. It is known to be a very active compound such that it can create tin plates that don't need a charge to pass electricity. It is possible to buy silver polish from your local store. It is also important to highlight that tin plates are designed differently and every tin plate has a distinct function. Apart from thiourea, there are also other materials that are used to come up with a tinning solution. These materials come in handy to make the process of making a tinning solution much easier. Hydrochloric acid is one of the materials that are valuable in making the process easier. This particular ingredient can be created from different household items. Another ingredient that can be mixed with silver polish to create a tinning solution is solid solder. With these ingredients, it is possible for you to create the tinning solution that will produce quality results. If you are thinking of undertaking the process by yourself, it is advisable that you get to learn the basic knowledge and skills first.
Tips for DYI PCB Tinning
It is possible for you to have a successful DIY PCB tinning. As long as you have the required tools and skills, you'll be able to get it right. However, there are precautions that you have to take to ensure that the process proceeds well. Essentially, there are a couple of things that you should take note of as you do your DIY PCB tinning. The first thing you have to always remember is that printed circuit boards have electric current flowing, so you have to be extra careful when handling them. Even when a printed circuit board is not active, it can still be dangerous to you.
Also, beware of contamination when handling tin plating materials and ingredients like thiourea. These materials can pollute foods and fluids, thus it is important for you to be extra careful when handling them. Additionally, when you're using heat in the process, you need to observe extra care. It is true that you don't have to use electrical heat to apply tin into a PCB but, if you use it, it will make the process faster. So, if you decide to use heat in the tinning process, then you have to be very careful not to cause any accidents or damage. As you know, heat is unpredictable, thus you have to be extremely careful of your surroundings.
Conclusion
Indeed, PCB tinning is a necessary process. The copper materials contained in a printed circuit board are very important in the functioning of electronic devices. For this reason, they have to be protected from issues like corrosion and oxidation, which affect their capacity to function at their best. While it is possible for copper traces to work without the tinning process, the biggest question is whether they can last for a long time. Thus, for longevity purposes, PCB tinning is a necessary process. If you would like to increase the efficiency of a printed circuit board, then the best thing to do is to have it tinned.