If you're new to solder flux, you must be asking yourself what it is. Well, solder flux is an important chemical that is used in Automatic PCB Assembly as well as Hand soldering. Usually, before you can begin the soldering process, you have to make sure that the surface of PCB is clean. The material that makes that possible is solder flux. Essentially, it cleans and takes away oxides and any other impurities present on the surface of PCB and, as a result, help in wetting it. The surface of PCB has to be clean. That further explains why solder flux is such an important material. Having known what solder flux is, it's important to understand the types of solder flux available for use. Basically, there are three types of solder flux.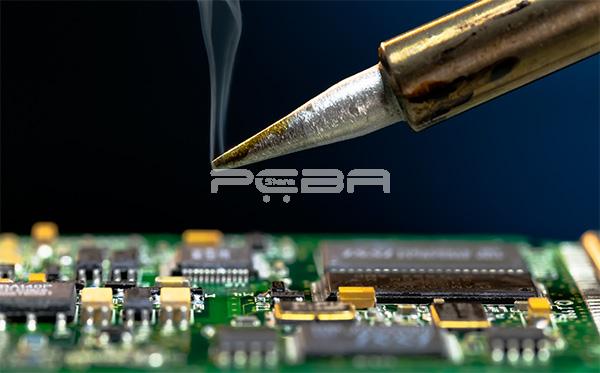 1. Rosin Flux
This is among the oldest categories of flux. It comes from natural resin from the oleoresin of pine trees. It's important to take note, however, that, today, the rosin that is in the market is usually blended with various fluxes to improve its performance. Usually, flux flows easily, particularly, in hot weather, thus making it quick to wash away the oxides. It also serves best in removing foreign particles from the metal going through the soldering process. When it is in its solid state, rosin flux is inert. So, you can leave it on the circuit board without causing any damage, unless the circuit becomes warm and turns it into its liquid form. Of great importance still, there are three subtypes of rosin that you should know about:
Rosin Flux. This one contains rosin only. It is the least active. In most cases, it is used when surfaces are clean. It does not leave residue on surfaces after soldering.

Rosin Mildly Activated Flux.

Rosin Activated Flux. This is the most active rosin flux.
2. Water Soluble Flux
This type of rosin flux is also referred to as organic acid flux. It contains organic materials apart from rosin or resin. Some of the weak acids used in this flux include: citric, lactic, and stearic acids. They are normally mixed with solvents such as isopropyl alcohol and water. It is quicker and stronger than rosin flux. It has good soldering outcomes because of quality flux activity. It has the capacity to remove oxides and create a clean surface for the soldering process. This is what is normally referred to as wetting action. It's however significant for you to note that water soluble flux can be extra aggressive, thus requiring more precaution when cleaning the PCB Assemblies to evade flux contamination.
3. Inorganic Flux
This particular flux works well with stronger metals like brass, stainless steel, and copper. If you're using the inorganic flux, you should ensure that you get rid of corrosive deposits from the surfaces.
Why We Need to Use Solder Flux in Soldering
Now that you have known what solder flux is and the types of solder fluxes available, it's now the turn of understanding why you should use it. From the onset, you should take note that solder flux in soldering plays a major role in ensuring that the process produces good results. In any PCB Assembly, the purpose of solder flux is to clean and get rid of oxides and impurities from the surface of the board. Oxides came about after metals are exposed to air. As a result, this leads to difficulties in the creation of good solder joints. The problem with these oxides is that they don't allow for good solder joints. Fundamentally, if the solder joint is poor, conduction of electricity will be poor through the circuit. Again, solder flux plays a big role in de-oxidizing metals as well as ensuring that there's quality soldering and wetting.
Applications of Different Solder Flux Types
Just like it is for any other material used in electrical applications, solder fluxes are used for various applications depending on their characteristics and qualities. Here are the various applications of the different solder flux types:
The flux used for this application contains more solvents than flux meant for other applications. It is usually sprayed on the board before passing through the solder wave. Once it is set in place, the flux cleans up the components that need to be soldered to get rid of oxide layers that have build up. In case you're using a less corrosive flux type, you will have to take the board through a pre-cleaning process before applying the flux.
A paste containing sticky flux and small metal parts is used for solder reflow. The paste is supposed to hold the parts together until the heat coming from the oven makes the solder particles to reflow. The metal surfaces are cleaned by the flux and also the pasty nature of the flux plays a huge role in sealing the air, thus preventing any cases of oxidation. The solder paste flux contains additives used to enhance the flow properties of the solder as it melts.
The flux used for this application process is either sprayed or applied using a drop jet process. There is careful control of the application process used so that the flux does its job without having to compromise the quality of the soldering process. For example, if you're using a solder paste with a high concentration of solvents than other types of paste, it's possible to develop a problem, in the event the flux is heated very fast.
Tips for Soldering with Flux
For you to achieve great results when soldering with flux, you have to do it right. Here are valuable tips to always put in practice during the soldering process:
The cleanliness of the surface is very important during the soldering process. Unless you make the surface clean and free from unwanted particles, the soldering process will not be effective. Therefore, make sure that the metal contact is cleaned very well with a quality solvent prior to using the soldering flux. This will make sure that you get rid of any dust, dirt, and excessive oxides that are likely to be present. Once you are sure that you've done that, now you can proceed with the process.

It's also imperative to apply the flux evenly on the surfaces where the soldering will take place. Applying it evenly is good for quality results. At this stage, make sure that it doesn't heat.

If you can use the paste form the better. It is the smarter option than a liquid form. If you will want quality results, use it.

If you're assembling cables, the NO-clean flux is not the best option. This is because solvents will not be able to get rid of such agents.

Once the job is over, ensure that you remove the flux. You can choose to go for either DIY or store solvents.

It's important to prevent water and solvent from getting into contact with your connector. But, in case it happens, ensure that you use fresh solvent to remove the leftovers in this particular area.

If possible, make sure that you use deionized water to take away any residues.

Of great importance, make sure that you're not close to solder's fumes. They can cause serious health complications like asthma. You don't have to expose yourself to the harmful fumes. Thus, make a point of wearing a respirator when doing this task to protect your body.
Conclusion
Undoubtedly, solder flux happens to be a very valuable material in regards to the cleaning of PCB surfaces before undertaking the soldering process. As you already know, the soldering is a process that requires you to be spot on in every stage. It is responsible for the removal of oxides that form on electrical contacts and any other impurity that would make the soldering process problematic. Additionally, solder flux does a great job in ensuring that the soldering process is successful so as to produce quality bonding. Since you will want your electricity conduction to be of the highest quality and produce good results, you will have to use solder flux.
Another major revelation is that there are different types of solder flux and applications of the same. Depending on the type of application that you will want, there are options for you to choose from. The best thing is to know the most appropriate solder flex for your application. You have to know what to use and what not to use so that you are guaranteed of the best possible outcomes. The good thing with using a solder flux is that once you understand how it works and how to use it, you won't have a hard time applying it. However, if you're new to using solder flux in a soldering process, it's prudent to be careful with every step so that you don't end up making a mistake. With this information, you're well equipped with substantial knowledge regarding solder flux.